Customizing tables need to be properly maintained with transaction SM30:
/BTI/MDE_C_WRRES – estimated resolution times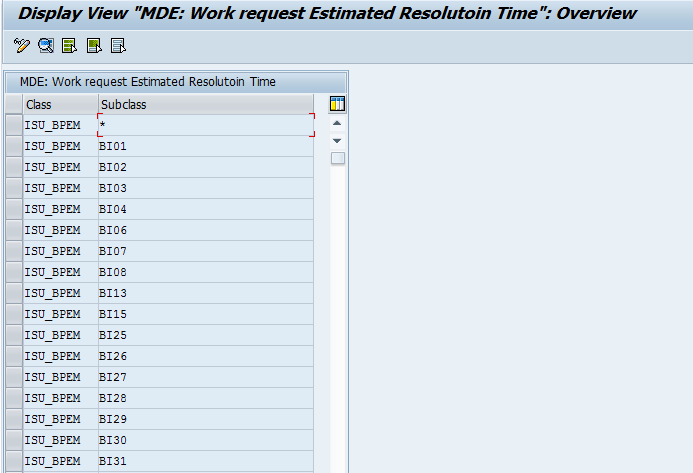 Each work request that you wish to see AHT results in the report should be entered into this table and maintained.
Example: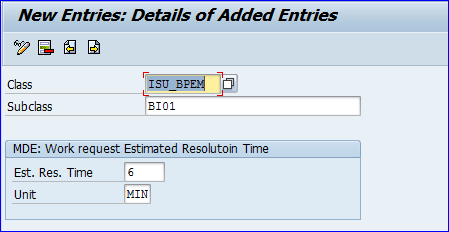 Class – Enter the work request class
Subclass – Enter the class subclass information here
Est. Res. Time – This is the estimated resolution time for the work request
Unit – Only use a unit of time here (i.e. sec, min, hour or days)
Feedback
Thanks for your feedback.